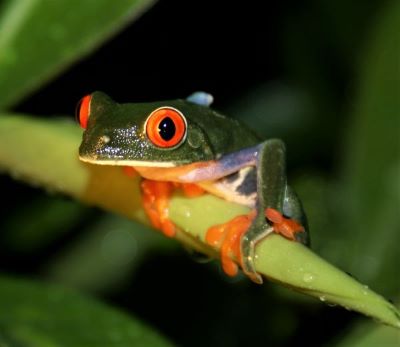 Immerse yourself into the Guacimo Lodge primary forest trail.
Whilst visiting Nicaragua, immerse yourself into the Guacimo Lodge primary forest trail. You cannot miss the hike across our primary and secondary forests, allowing you to explore new sights.
The Indio Maiz Biological Reserve is the second largest and best preserved reverse in Nicaragua. With a sizeable portion being primary forest, Guacimo lodge is part of a 45-hectare property, an extension of the Indio Maiz Biological Reserve, where you can discover unique flora and fauna.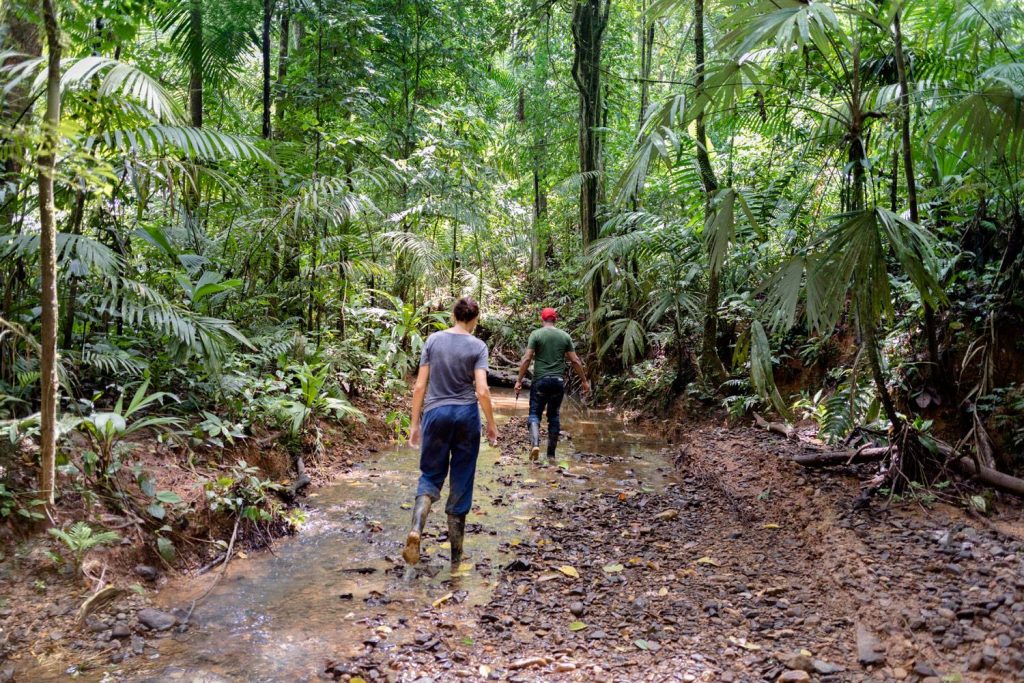 Flora and Fauna
On the primary forest trail, you will encounter a range of biodiversity. The Indio Maiz has characteristic species and wildlife, which you will find inhabiting this exceptional forest. Ranging from insects to reptiles, birds, or mammals the Indio Maiz Biological Reserve is home to a wide range of differing species, including 34 different species of amphibians. 65 different species of mammals, over 200 species of birds and roughly 55 species of reptiles, a proportion of which are located on our primary forest trail.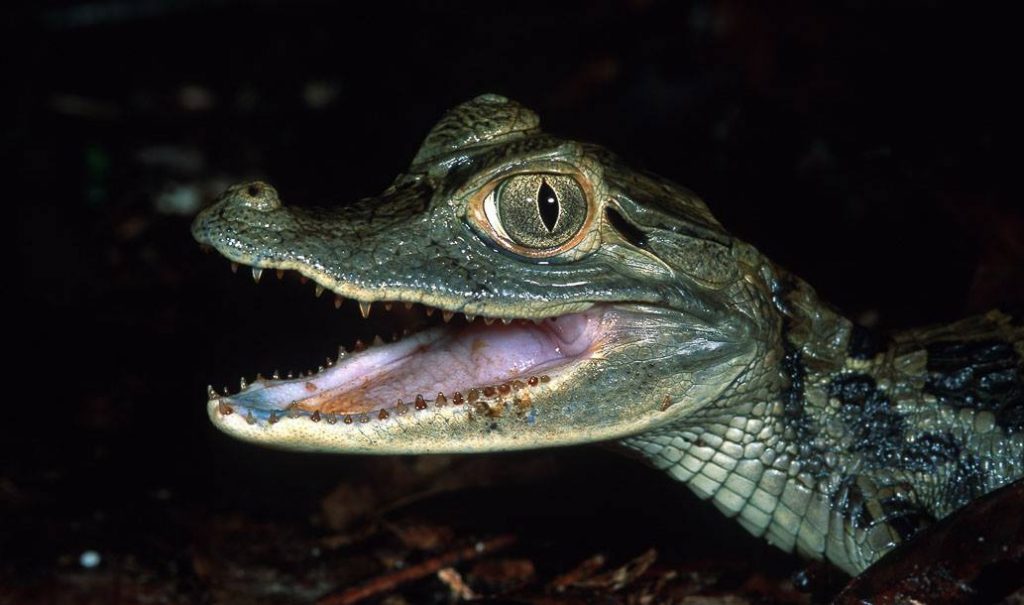 This low land tropical forest also boasts several species of plants which will be of interest to nature lovers. Hurricane Otto in November 2016 did not touch significant parts of the forest. Therefore, you are still able to see giant Almendro and Cedro Macho trees. The mountain Almendro can reach up to 60m in height and around 200cm diameter a large variety of species feed on the fruits and seeds of this tree including over 60 species of birds and insects. Many animals also gather around the small water channels inside the forest, during the dry season it becomes a useful source of food or drink.
What you can expect during the Guacimo Lodge Forest trail
At Guacimo lodge, we have taken careful consideration to cooperate with Edgar Castañeda, Nicaraguan biologist, when designing the track of our trail. This includes our observations points, we have been sure to build small brides when necessary, during the trail. You will be able to see a range of the biodiversity mentioned above, whilst on the trail. Many people have enjoyed taking an active role trying to identify species inhabiting in the forest – some of which are still unidentified.
Ecotourism should be accessible to everyone and for this reason, our "Sendero" is perfect for anyone, with low to medium levels of difficulty. Our guides also adapt the rhythm which is beneficial for families with young children. Several of our guides are also bilingual. Relative to how much one may want to stop and observe nature or go through open areas, where it is easier to spot birds including Toucans, the Scarlett or Green Macaw, the duration of the trail is approximately 2-3 hours. Going through denser areas may also impact the duration of the trail. Our primary forest trail can be booked with our 3 night or 4 night, adventure packages. You do not want to miss on this incredible experience to immerse yourself in nature and unlock the wonders Nicaragua has to offer.
Book your forest trail experience here!
---
iNaturalist
Visitors at the Guacimo Lodge forest trail can become part of our Indio Maiz Biodiversity project. This allows you to share any observations you may see whilst on the trail with a larger community on our social network, iNaturalist. Ideal for nature lovers.
For more information please see here.