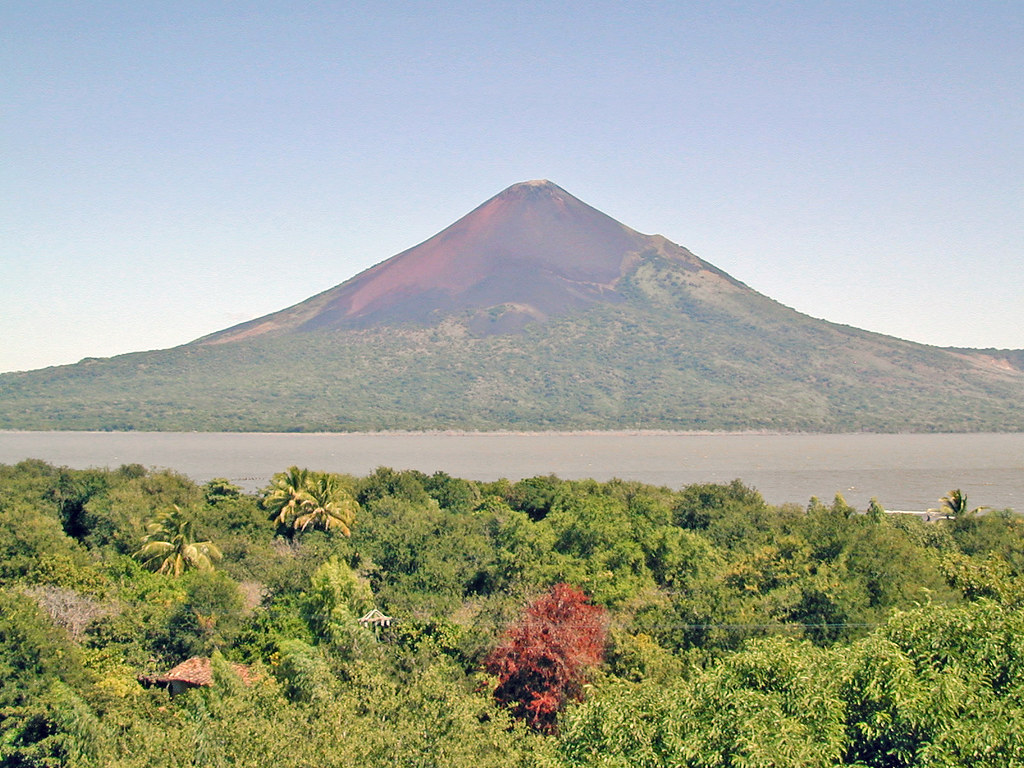 Reasons to Visit Nicaragua
Located in Central America, travel in Nicaragua has so much to offer – extensive rainforests, beautiful beaches, active volcanoes, and of course the incredibly affordable prices and warm Nica locals.
It's no wonder National Geographic called Nicaragua the "ideal…point from which to explore Central American culture".
Here's 5 reasons why Nicaragua needs to be on your travel bucket-list:
1) Foodie Heaven
Any foodie out there knows that Nicaragua's food culture includes more than just rice and beans. It is an exciting fusion of Spanish, Creole and South American influence with corn and coconut forming the staple of the diet.
When visiting make sure to try
Nacatamales
, Nicaragua's take on a tamale – dough filled with rice, colorful vegetables and meat all wrapped in plantain leaves and boiled for five hours until it resembles tiny pillows of deliciousness.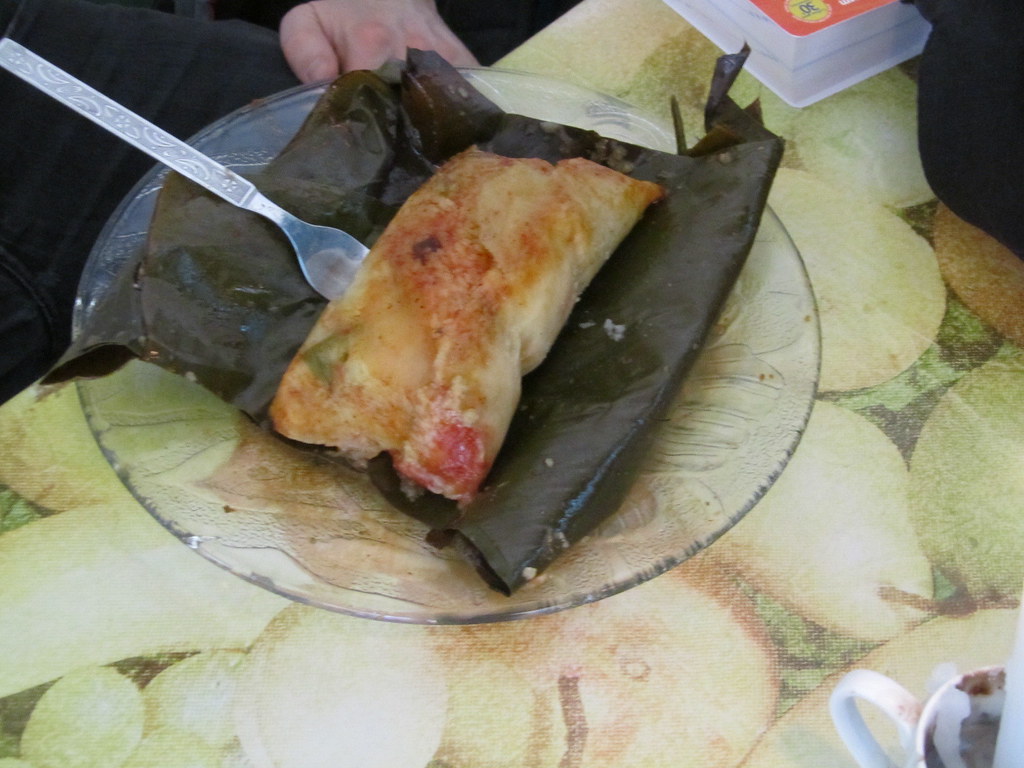 Another must try is
Vigorón
– cabbage salad, boiled yuca, and chicharrones, all wrapped in a banana leaf. This dish is usually served when family or guests are visiting. It is so irresistible that it is often eaten with just your fingers!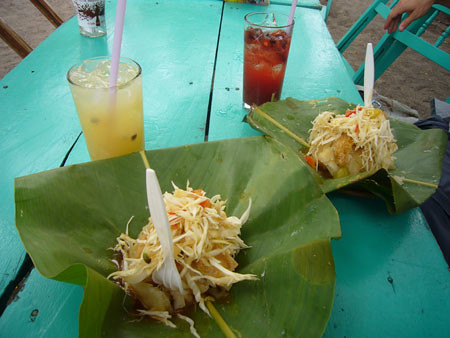 At Guacimo Lodge guests can enjoy freshly made beetroot gazpacho and San Juan river shrimp made by our lovely cook Margarita.
Nicaragua has over 2,0000 dishes with each town having a distinct dish, drink, and dessert, for each occasion, festivity, or season of the year. So, you will never run out of new things to try and love!
2) Immerse yourself in Nicaragua's Spanish colonial architecture and history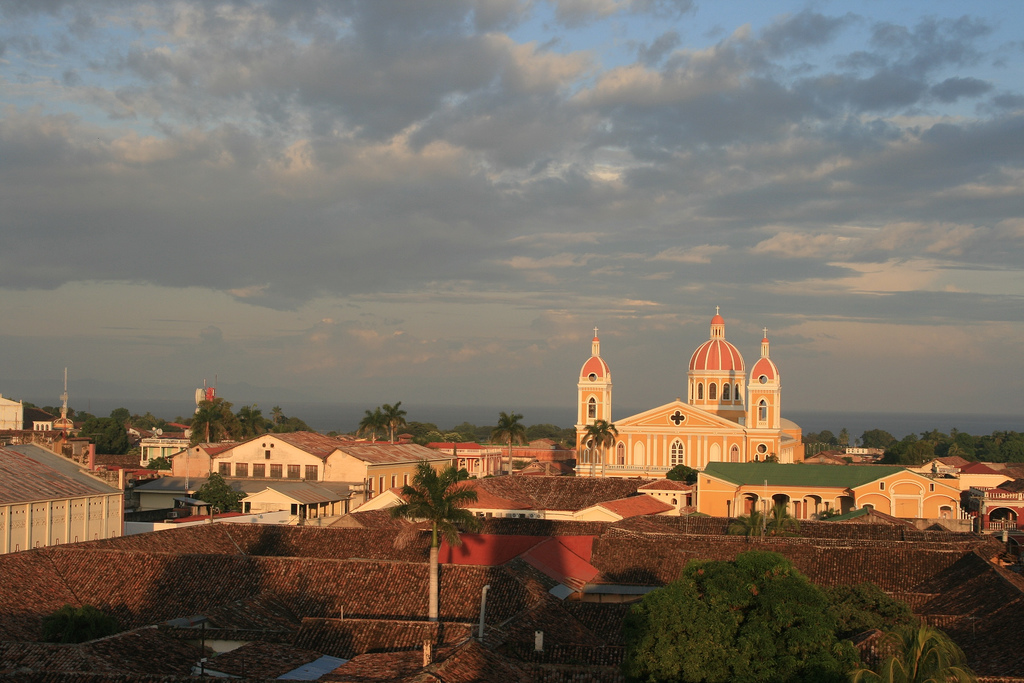 Granada, Nicaragua's oldest colonial city bursting with colorful buildings and lively nightlife, is of course one of the most visited tourist cities in the country. Whether you are a digital-nomad, thrifty backpacker, romantic getaway couple or luxury-seeking traveler, Granada has plenty of accommodation and gastronomy options for you.
The city claims to have the best vigorón in Nicaragua so be sure to head to the open-air market to try it (and all the other delicious authentic food on offer!). Whilst you're there you can meander the stalls and soak in the sounds and scents of this bustling mercado. And if your feet get tired from all that wandering then you can hop on a horse drawn carriage to continue your city tour in style.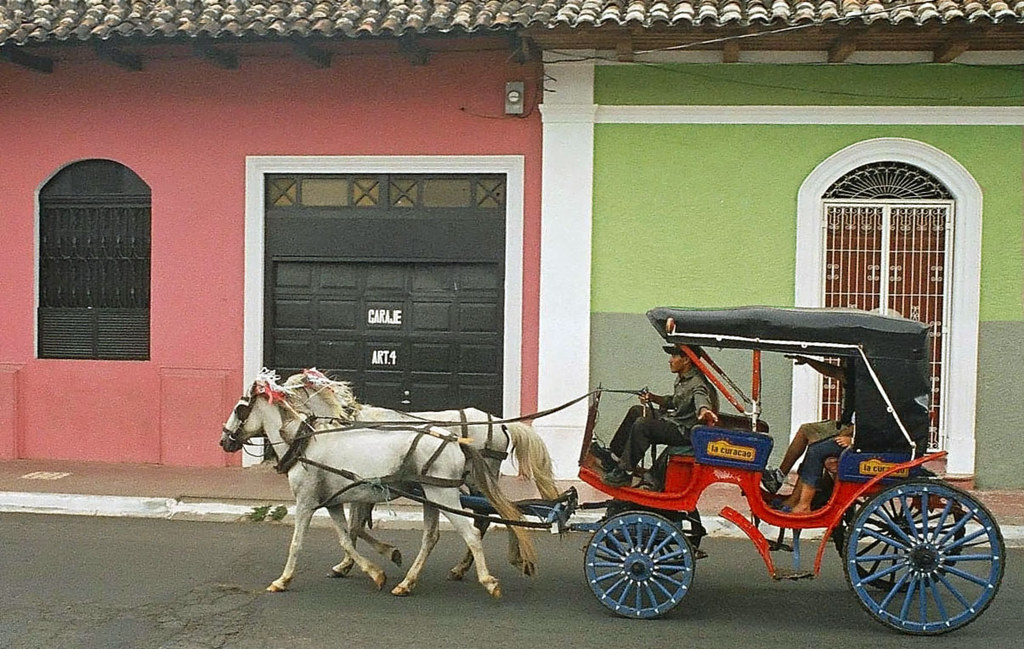 To finish off your day in the city you can visit the belltower of La Iglesia de Merced for panoramic views of downtown Granada and Mombacho Volcano at sunset.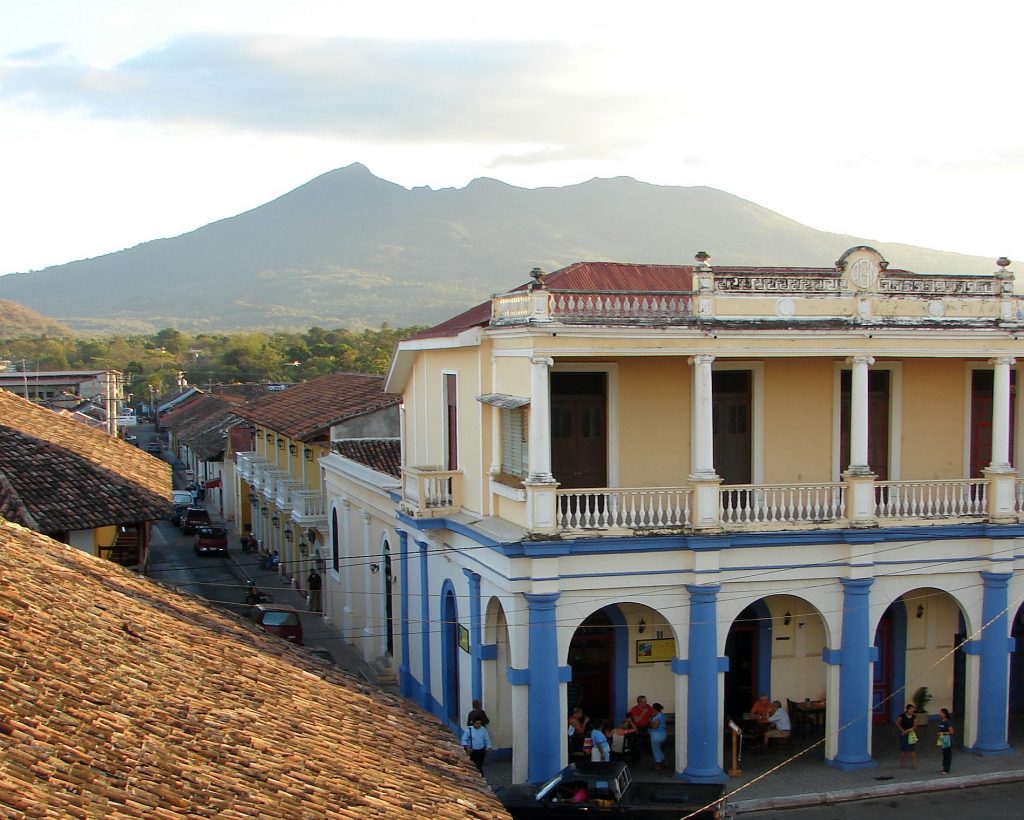 If you're looking to learn even more about Nicaragua's colonial heritage, then why not visit El Castillo XVII Fortress? This 17th Century Spanish fortress was built to protect the rich city of Granada against invaders and pirates. You can learn more about the fierce battles and epic history in the fortress' museum. To get there just hop on one of the frequent, daily boats from San Carlos city. Located very close to Guacimo Lodge, we offer trips to El Castillo as part of our activities package.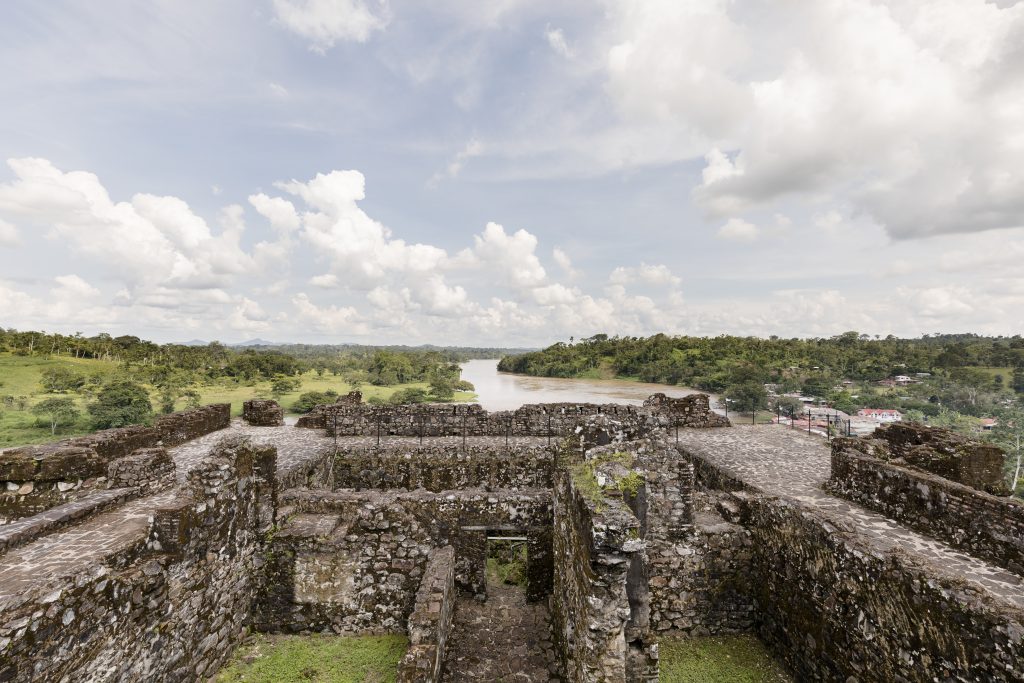 To book a stay at Guacimo Lodge click here
3) Explore active volcanoes
If simply admiring volcanos from afar isn't enough for you, then you can always explore one of Nicaragua's 19 different volcanoes, some of which are still active!
From Granada you can book an afternoon trip to the active Masaya Volcano (about one hour from the city). The ecosystem that has developed around its slopes is home to all sorts of flora and fauna such as sloths, red-eyed tree frogs and orchids that bloom for just one day. For any real adrenaline junkies, there is also the option of booking a night tour of the volcano, to watch the bubbling lava glow red as the sun sets – an unforgettable way to end your day!
A popular choice amongst thrill-seekers is to enjoy the black sand of Cerro Negro volcano. Your guide will tell you all about its distinct volcanic features whilst you enjoy the breathtaking views. But, worry not, because if all that hiking has tired you out then you can opt to
volcano-board
down the hills on your way home!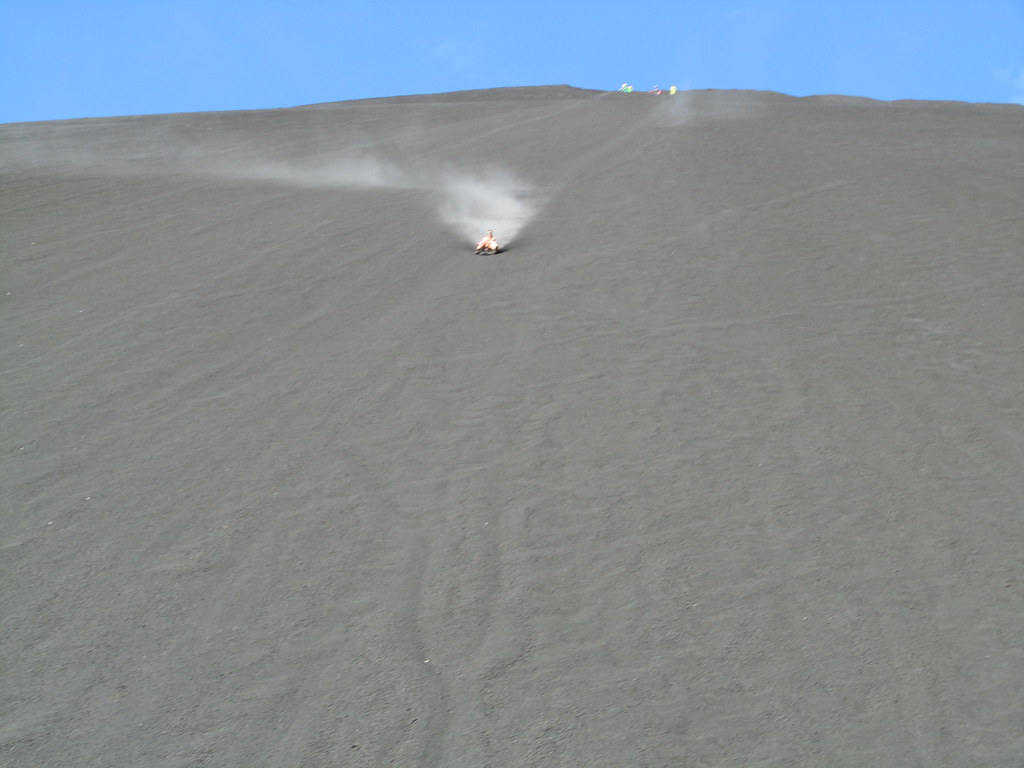 4) Trek through lush Biosphere reserves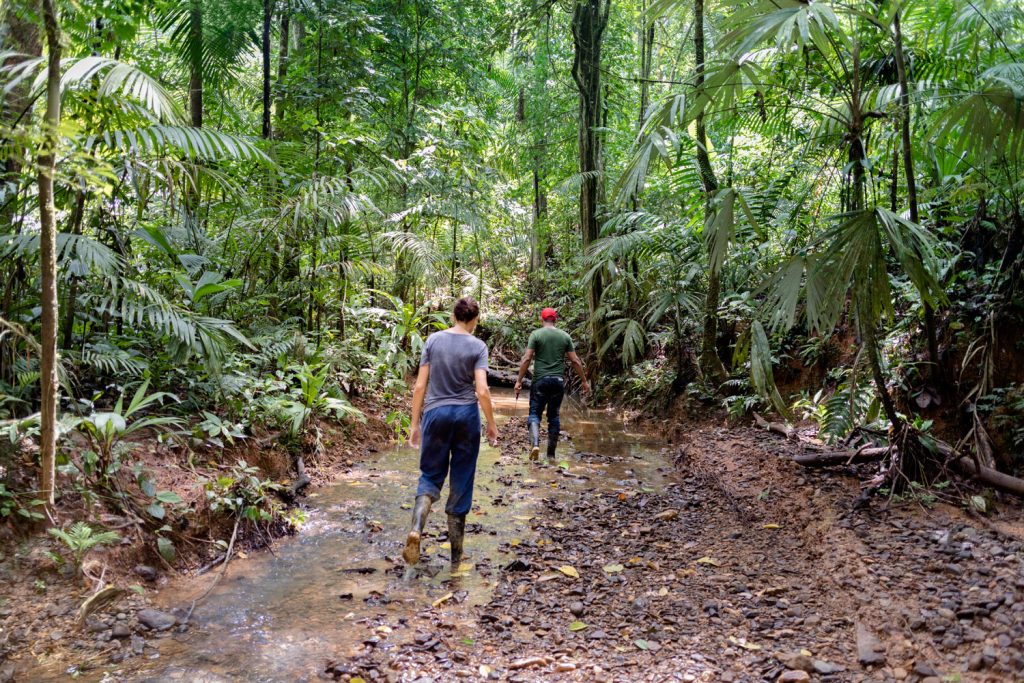 Once you're done exploring the colonial cities of Nicaragua, and peering over the craters of volcanoes, perhaps it's time for a change of scene. Luckily, Nicaragua is home to three biosphere reserves recognized by UNESCO, these are Bosawás, Ometepe, and Río San Juan, which are home to a variety of flora and fauna.
The Indio Maíz biosphere reserve, which is next to Guacimo Lodge, is a vibrant nature park. It is home to wild boars, white-face monkeys, manatees, macaws, and toucans (plus 221 other species of birds). For any birders or nature-lovers the Indio Maíz is a must-see.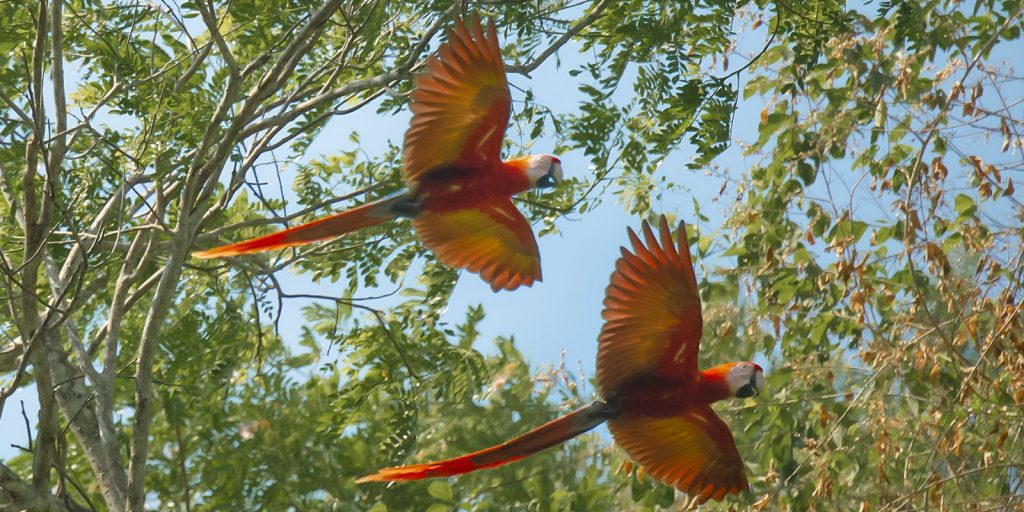 Additionally, for any history or culture buffs, your guide can tell you about the fascinating culture and traditions of the indigenous Rama people who have historically inhabited the area around the Indio Maíz. In fact, when you visit, your guide will likely be a local Rama person.
What is undeniable is that the lush rainforests of Nicaragua, and the creatures within, are sure to fill you with wonder and awe.
5) Relax at the Solentiname Archipelago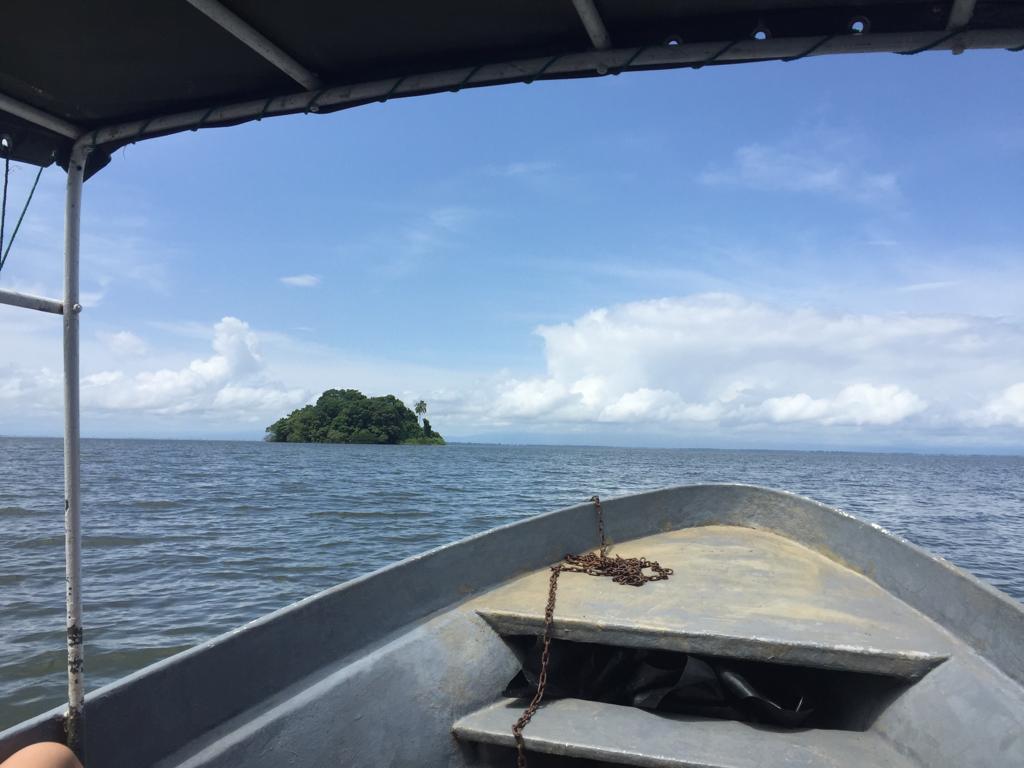 The Solentiname Archipelago is a cluster of thirty-six islands, renowned for their natural, cultural and historical significance. They are located in the southeast corner of Lake Nicaragua. They are about an hour boat ride from San Carlos, but a boat can reach the islands directly from Guacimo Lodge in just three hours.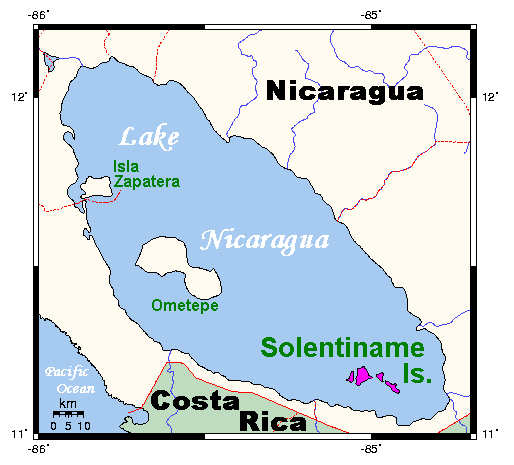 The archipelago is home to unique petroglyphs that date back to Pre-Columbian times. These ancient rock carvings feature monkeys, Snakes, lizards, snails, and human figures and depict the stories of Nica's ancestors.
Visitors can rent kayaks and explore the beautiful Lake Nicaragua (the largest lake in Central America), learn how to make traditional crafts and simply enjoy the tranquility of these electricity-free islands.
To read more about the Solentiname Archipelago click here

So, what are you waiting for?
No matter your budget or interests Nicaragua has something unique for you. It's a place to reconnect with nature as well as yourself. You can explore breathtaking sights, embrace authentic culture and meet like minded people along the way.