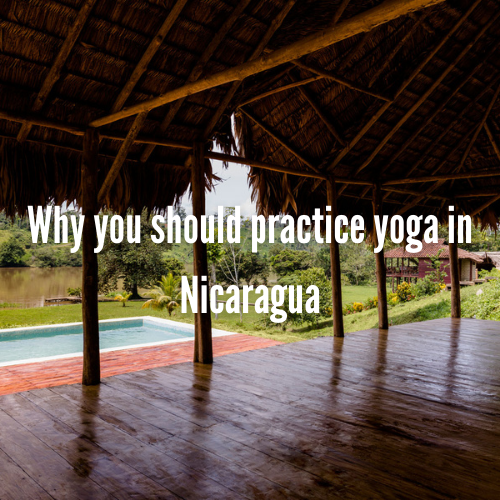 Why you should practice yoga in Nicaragua
Let's paint a mental picture
Imagine falling to sleep to the sound of gentle creeks and croaks of crickets and frogs. Then awaking to the calls of more then two-hundred species of unfamiliar birds. Envision making your first steps of the day. Planting your rested feet upon the grounded wood of your cabin's floors. Picture your morning stroll toward the yoga deck. Through the dew-speckled air of the jungle in the warmth of the low-morning Sun. Envisage the majestic sunrises and sublime sunsets with the Río San Juan in front of you. While you practice yoga and meditate the days away. Now picture that you didn't have to imagine this at all. You can experience this at Guacimo Lodge.If that mental portrait didn't convince you that a riverside eco-lodge isn't the perfect place for a yoga holiday, then let's go through the other reasons why you should practice yoga in Nicaragua.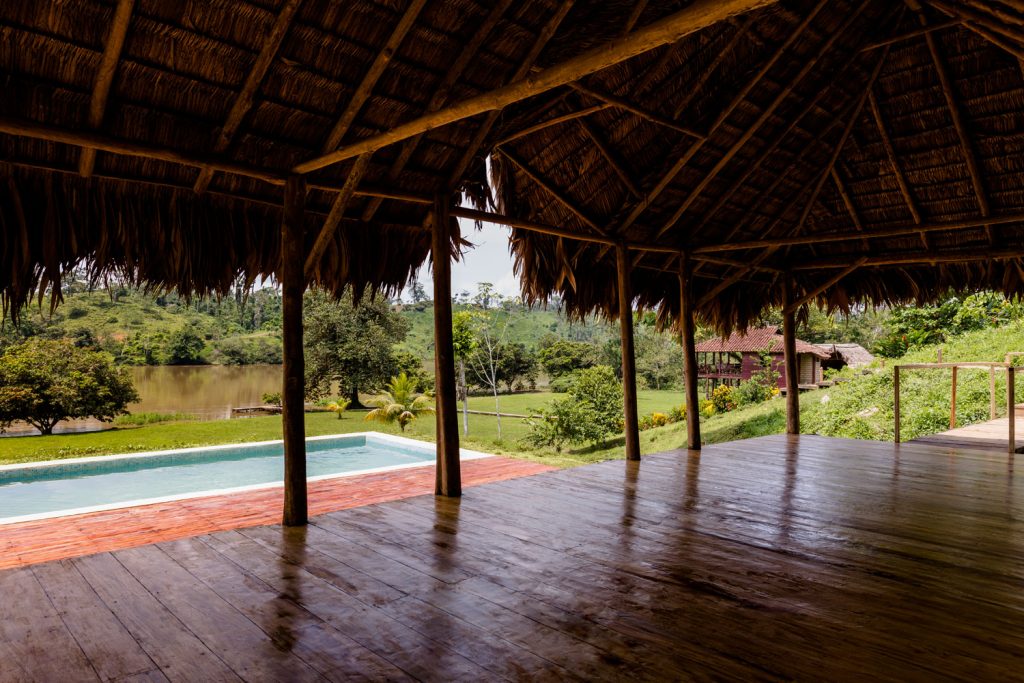 Why Guacimo Lodge is the perfect place to practice yoga in Nicaragua
Guacimo Lodge is blessed with a broad yoga deck and glistening pool area with amazing views. A great place to relax and reconnect.
Yoga at its core is about stilling the mind through mental, physical and spiritual practices. At Guacimo Lodge you can commit yourself closer to this concept. Because during your stay we're doing everything we can to reduce our impact on the environment, and ensure your tranquility.
At the same time, whenever you want you can retreat from your retreat. Guacimo Lodge offers nature and cultural trips to the nearby local communities and the blooming jungles of the Indio Maíz Biological Reserve. These tours can broaden your mind outside of practice.
Yoga is also about discovering yourself in an unrestrained way. In the same way a trip to the rainforests of Nicaragua will invigorate you with a new spirit.
The experience of Guacimo Lodge allows a break from gadgets and packaging and processed food. To get a glimpse of what an environmentally sustainable life might look like, even if only for a vacation.
Practicing yoga in nature, particularly surrounded by trees, is said to help you become stiller, calmer, more present, and more aware. It raises your senses, and self-awareness. It can help you feel connected to your body, your senses, and your breathing.
The nature, tranquility, setting, and sustainability are some of the things that make Guacimo Lodge the perfect place to practice yoga in Nicaragua.
Yogis can book the lodge to host a yoga retreat
If you are a yogi who wants to book a retreat for some students then again, Guacimo Lodge is the place to practice yoga in Nicaragua. Guacimo Lodge has the ideal ambience for yoga, but on top of this it has the space. Guacimo Lodge can accommodate 12 guests across the cabins. This comfortable size group bodes well to practice and bonding over yoga and meditation.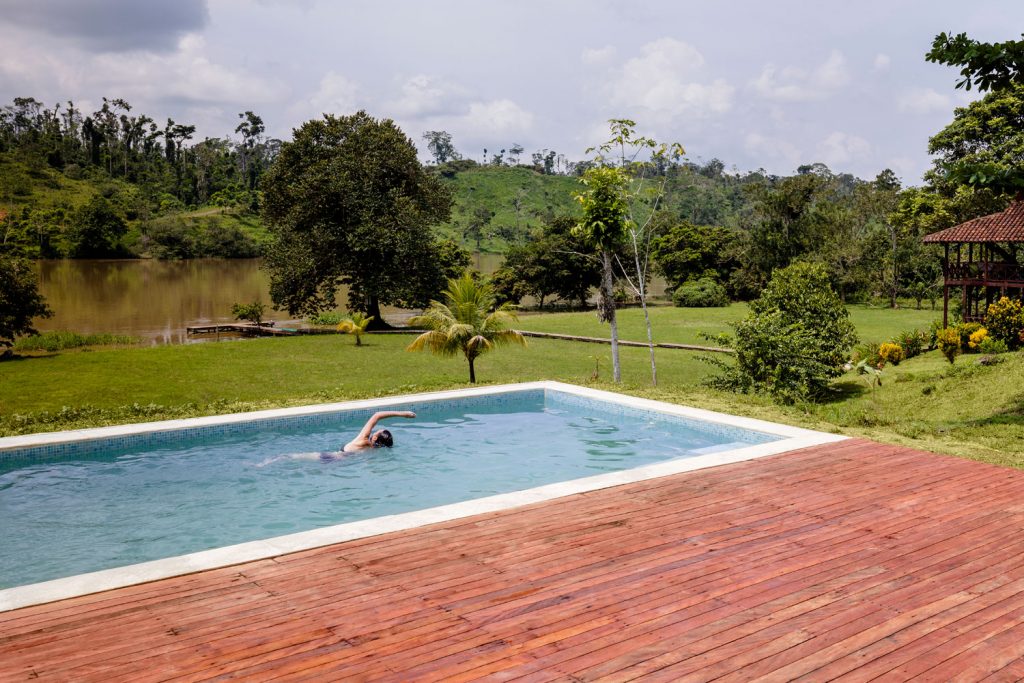 As lockdowns ease and world travel reopens it's time to venture far afield again 
The coronavirus hasn't altogether gone away yet, but the world is reopening, and so has Nicaragua. 
You may have been practicing bedroom lockdown yoga on a phone app, but those times are the past. Nicaragua is a stunningly beautiful country that is further off the beaten track than many of its Central American neighbours. This means that a yoga holiday to Nicaragua can assure you natural beauty, tranquility, and adventure.
Conclusion
Yoga simply means to unite. If you are feeling comfortable only then can you feel united. You can practice yoga and meditate wherever you feel comfortable.
If you want to see more of the world after a break. Experience what it is like to live sustainably. Visit people and cultures you have never encountered before. Feel bliss while listening to the wind and fauna from breakfast to dinner. Then, Guacimo Lodge is definitely a place to be contemplated on to practice yoga in Nicaragua.
If you are interested in learning more about the benefits of practicing yoga in nature read this blog.
Book a room at Guacimo Lodge here .
Make direct inquiries contact@guacimolodge.com .